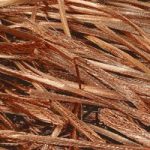 Scrap metal skip hire in Southport from Wigan Metal Recycling is the solution to managing your metal scrap effortlessly. If you're doing a clear-out somewhere, we'll drop a skip for you. For your manufacturing business ends and pieces, we'll drop a skip on site. The best news is this service is free. We want your scrap metal so we're willing to take it off your hands and pay you the market rates. Our trucks, grappling equipment and magnets make pick up easy for us without disrupting your workday. We're there on schedule as promised. Ferrous and non ferrous metals are all recyclable so they're all acceptable.
We are proud of our award-winning environmental site that provides a safe and clean location for our customers who drop off their metals. In Southport, scrap metal skip hire helps keep your site clean and safe. With a skip on site to contain the scrap, there is no need to leave metal debris about. Also, you are doing your bit for the environment by making sure these metals get recycled instead of cluttering up the landscape and landfills. It's great to get paid for doing the right thing. When our trucks pick up your full skip, we don't leave a mess behind for you to pick up. We leave the site clean with an empty skip to fill again.
Scrap metal skip hire in Southport from Wigan Metal Recycling is quick pay. We and our predecessor, E. Calderbank & Sons liked the original motto of 'Spot Cash'. Customers liked that too. They could stop by with old scrap metal parts and walk away with cash in their pockets. You know that has been against the law since 2012, but we still pay quickly by cheque or direct deposit. However we do offer our 'Metal Cash Card' which is simply a Visa card. If you use that, we put the money on your Metal Cash Card and it's instantly available to use, same as cash. Contact Wigan Metal Recycling for scrap metal skip hire as a one off or regularly scheduled service. You always get the top price of the day from us.