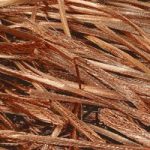 For a professional and convenient scrap collection in Hindley, speak to the experts. Recycling your scrap metal is a responsible thing to do. We take our responsibility seriously, and this is one of the reasons why we offer our scrap collection services. Perhaps your business has a large amount of scrap metal that needs to be disposed of. You'll be thrilled to find that we can take the scrap metal off your hands. On top of that, we pay top prices for scrap metal. Not only will your premises be clear of scrap metal pieces, but you will also make a little money from the scrap.
We accept different types of scrap metal. In Hindley, a scrap collection offered by our team is done at your convenience. Speak to us about our affordable skip hire. With a skip, all the scrap metal pieces your business produces can be placed in one designated area. Here it will remain until we collect it from your property. With a scrap metal skip, as well as our collection service, you will have a safer, and neater property. When all the scrap metal is in one place, there will be fewer accidents among your employees. We accept different types of scrap metal, including both ferrous and non ferrous metals. These include metal such as copper, aluminium, stainless steel. Also included in this list are lead, brass and zinc.  We have a constant link with the London Metal Exchange. This means we ensure that our customers receive the best prices for their scrap metal. Payment is done immediately by cheque, debit card or BACS.
A scrap collection in Hindley is convenient and practical. We've been established for over 40 years. As such, we are a trusted scrap business offering a comprehensive service that includes scrap metal collection. We're an award-winning environmental site. Our expert team deals with a full range of metals in a clean and safe environment and offer our customers a fast and efficient turnaround. If you are looking for a company for a scrap collection, contact Wigan Metal Recycling today. As registered scrap metal merchants, we are the company to call for your business' scrap metal collection.